On the afternoon of August 27th, Li Hairong, member of the Party Group of Yijinhuoluoqi Investment Promotion Center, Zhao Long, director of the Investment Promotion Office, Wang Fengxia, deputy director of the Project Office, and Wang Tingting, deputy director of the Investment Office, and other leaders were at the Minister of Foreign Exchange and Cooperation Department of Shandong Equipment Manufacturing Association Accompanied by Zhang Zhanguo, he visited China Coal Group for inspection, exchange and cooperation. Li Zhenbo, executive deputy general manager and general manager of information technology of China Coal, Yu Cui, deputy general manager and general manager of e-commerce of the group, Guan Chenghui, deputy secretary of the party committee of the group, and Zhang Wen, general manager of the group's cross-border e-commerce company, accompanied the leaders.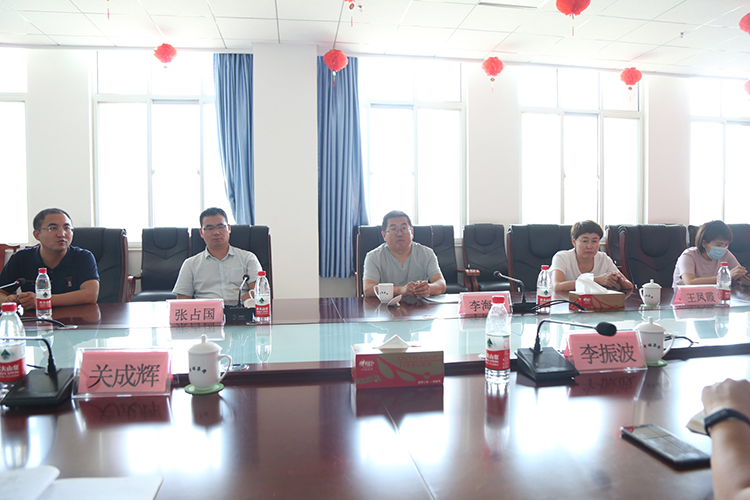 The visiting leaders visited the group's intelligent manufacturing achievement exhibition hall, high-end intelligent equipment production workshop, science and technology research and development center, informatization promotion center, e-commerce company, cross-border e-commerce company, etc. During the visit, the group's executive deputy general manager and informatization general manager Li Zhenbo introduced in detail the development of our group in terms of technology research and development, intelligent manufacturing, industrial Internet platform construction, etc., which won unanimous praise from the leaders of Yijinhuoluoqi Investment Promotion Center.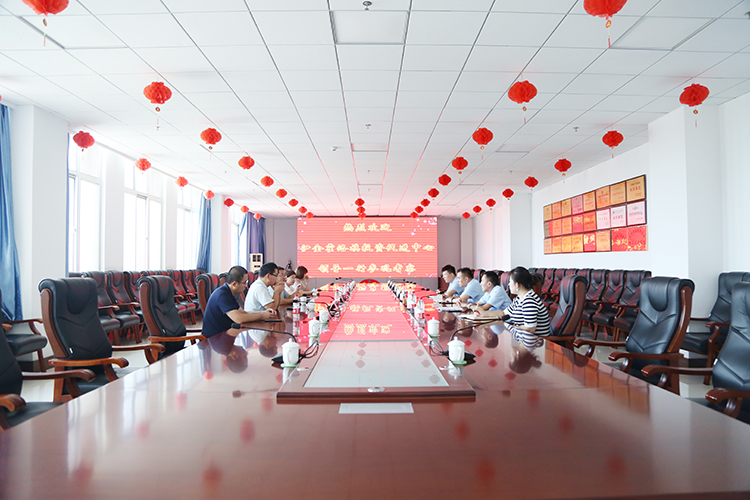 At the symposium, President Li first expressed a warm welcome to the leaders of Yijinhuoluoqi Investment Promotion Center on behalf of the group. Afterwards, the participants watched the corporate video of China Coal. As a cross-industry and diversified technology and manufacturing enterprise, China Coal Group now has 53 domestic companies, 3 Hong Kong companies, 1 British Cayman company, and 1 American company. It has more than 1,100 employees. It is the Ministry of Industry and Information Technology. , The Ministry of Commerce, the Development and Reform Commission and the Ministry of Science and Technology focus on fostering and supporting large-scale diversified industrial groups integrating intelligent manufacturing, e-commerce, software research and development, education and training.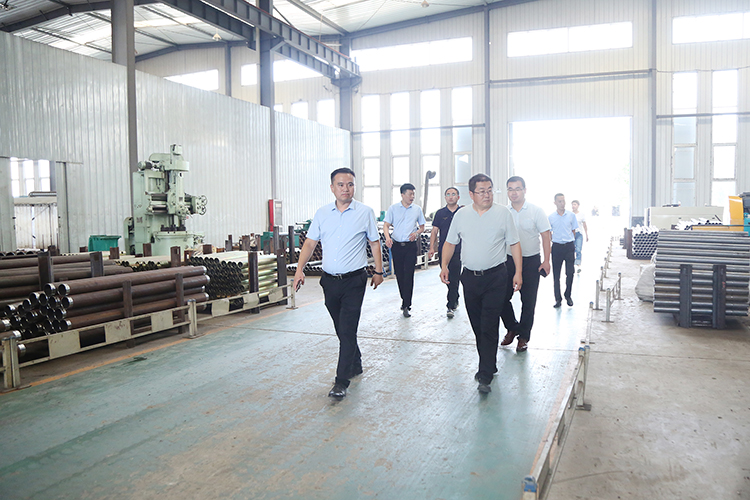 As a national contract-honoring and trustworthy enterprise, an outstanding enterprise in China's machinery industry, and a national designated production unit for special equipment and accessories for coal mines, China Coal Group actively responds to the national safety production requirements, strictly controls product quality, and strives to improve product quality and safety. Carrying out the safety certification of mining series products, obtaining more than 140 national patents, more than 100 mining product safety certifications, and more than 160 product inspection qualification reports issued by provincial and municipal quality and technical supervision and inspection departments. It has strong comprehensive strength in equipment, smart product manufacturing and new product research and development.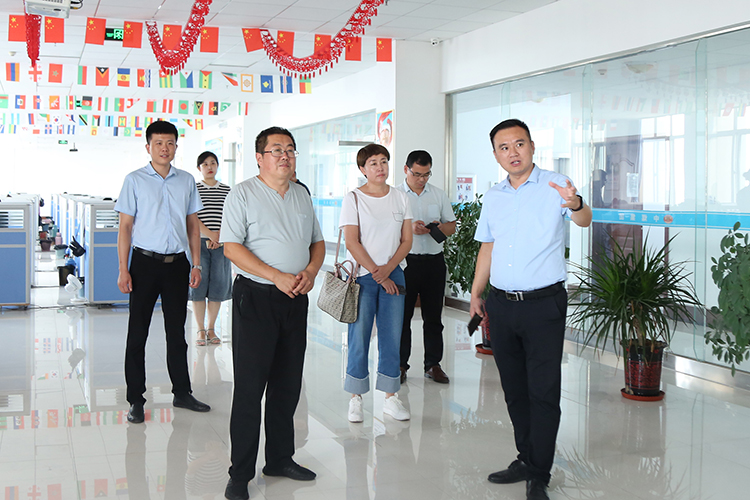 In order to make better use of advanced technologies in 5G communications, artificial intelligence, industrial Internet, and Internet of Things to boost the development of high-end equipment manufacturing, China Coal Group also invested in the construction of artificial intelligence Internet + high-end intelligent manufacturing workshops, mainly producing high-end intelligent robots and unmanned Machines, intelligent sensors and other products. At the same time, our group adheres to the development strategy of "manufacturing and Internet integration", vigorously develops industrial supply chain e-commerce and cross-border e-commerce, and promotes the successful transformation of enterprises through the e-commerce information industry. At present, our group has an e-commerce team of more than 600 people. The industrial and mining equipment products produced and sold are sold well in 34 provinces, cities and autonomous regions nationwide. The group also established a multi-lingual cross-border e-commerce team covering English, French, German, Portuguese, Russian, Arabic, etc., and exported more than 10,000 kinds of industrial and mining machinery products to 158 countries and regions, making China Coal worldwide Brand.
At the meeting, the visiting leaders spoke highly of our group's industrial and mining machinery product manufacturing capabilities and technical research and development capabilities. The leader said that the purpose of this visit is to better optimize the upstream and downstream supporting structure of Yijinhuoluo Banner mining equipment manufacturing industry, extend the industrial chain, and enhance the industrial level. Through today's on-site visits and exchanges, let us understand the production of China Coal Group We have a comprehensive understanding of manufacturing capabilities, product technology research and development, and e-commerce sales models. We hope that China Coal Group will strengthen exchanges and cooperation with companies in Yijinhuoluo Banner. At the same time, China Coal Group is also very welcome to have such strength and development. Prospective large companies invest in Yijinhuoluo Banner, and achieve a win-win development for both parties through cooperation on large projects!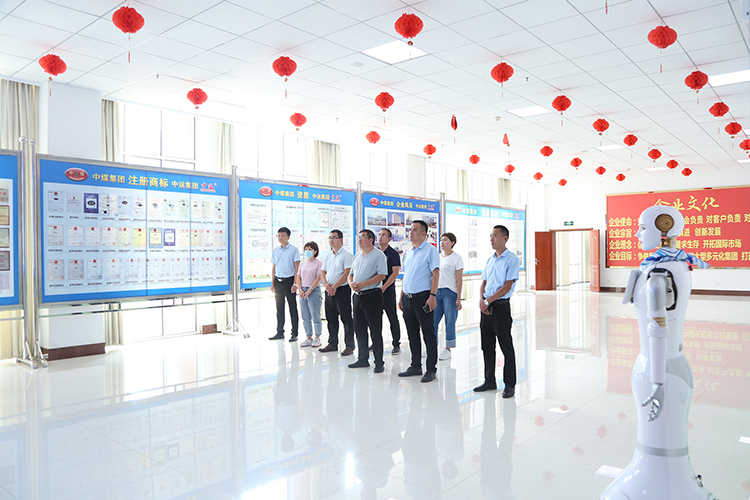 Mr. Li expressed his gratitude to the leaders of Yijinhuoluoqi Investment Promotion Center and the leaders of Shandong Equipment Manufacturing Association for their full recognition of China Coal Group. Our group is willing to strengthen production and technology research and development with local enterprises in Yijinhuoluo Banner. , Product sales, after-sales service and other aspects of exchanges and cooperation, through cooperative research and development, resource sharing, to better achieve a win-win situation for the development of both companies!